Dental Arts of Wyomissing Blog
Posts for: January, 2017
By Dental Arts of Wyomissing
January 17, 2017
For over a century dentists treated tooth decay by removing both diseased portions of the tooth and healthy structure deemed at risk for future decay. In the 1970s, though, a new approach emerged, known as Minimally Invasive Dentistry (MID). This practice protocol attempts to preserve as much of the healthy structure as possible.
Before MID, dentists followed a decay treatment protocol developed in the 19th Century. A part of this became known as extension for prevention calling for dentists to remove healthy structure considered vulnerable to decay. Besides reducing the tooth's volume, this practice also resulted in, by today's standards, larger than necessary fillings.
It was thought that removing this additional material would make it easier to clean bacterial plaque, the source of decay, but later, research showed the practice couldn't guarantee the teeth wouldn't be reinfected.
Since then we've learned a lot more about teeth and have developed new ways to detect decay at earlier stages. X-ray imaging, for example, has transitioned largely from film to digital technology, providing more detailed images at greater magnification. This, along with laser fluorescence and infrared cameras, has made it easier to detect the first tiny stages of decay.
We can also limit tooth decay damage by boosting enamel strength with fluoride applications and sealants or reducing decay-causing bacteria with anti-bacterial rinses. We've also seen advancement in techniques like air abrasion that remove decayed tooth material while leaving more healthy structure intact better than using a traditional dental drill.
Restoring teeth after treatment has also improved. While dental metal amalgam is still used for some fillings, the main choice is now composite resin. These new tooth-colored dental materials require less tooth preparation (and thus less material loss) and bond well to the remaining structure, resulting in a stronger tooth.
Following a MID protocol leads to less intervention and less time in the dentist's chair. It also means preserving more of a natural tooth, an important aim in promoting long-lasting dental health.
If you would like more information on minimally invasive dentistry, please contact us or schedule an appointment for a consultation.
By Dental Arts of Wyomissing
January 02, 2017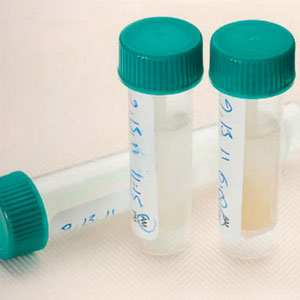 For over a century now, health providers have depended on blood and urine samples to diagnose many forms of disease. Very soon, though, we may routinely use a different bodily fluid that's easier and cheaper to collect: saliva.
Secreted by six hundred or more glands in the mouth, saliva performs a number of important functions for digestion and overall oral health. Saliva lubricates the mouth to make food easier to swallow. Its enzymes begin the digestion process breaking down food even before we swallow. It also helps wash out food particles that could build up as plaque on the teeth and harbor disease-causing bacteria.
In terms of dental health, its greatest role is as a neutralizer of food acid. It's natural after we eat for the acid levels in the mouth to rise above normal. If acid remains in contact with enamel for an extended period of time it can soften the enamel's minerals and make it easier for them to erode. Within thirty minutes to an hour after eating, saliva neutralizes acid and restores the mouth's normal pH level. Saliva also contains calcium and phosphate materials, which helps restore some of the minerals the enamel may have lost from the acid contact.
But we're discovering saliva can do even more: we can now use it as an indicator for certain conditions in the body. Like blood or urine, saliva contains molecules that can serve as biological markers for different types of disease. By employing devices calibrated to detect these markers, we can use saliva to uncover cancer, diabetes or other systemic conditions.
As these particular devices are manufactured and become more available, the use of saliva for disease diagnosis will rise. In the future, you may not need a trip to the bathroom or wince at a needle stick — a swab of your saliva will do!
If you would like more information on saliva's role in your health, please contact us or schedule an appointment for a consultation. You can also learn more about this topic by reading the Dear Doctor magazine article "Saliva: How it is Used to Diagnose Disease."