Dental Arts of Wyomissing Blog
Posts for: February, 2017
By Dental Arts of Wyomissing
February 16, 2017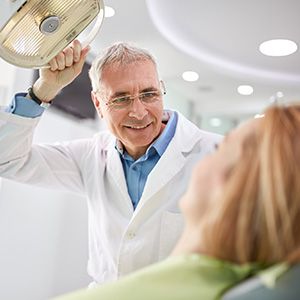 Drilling teeth is an essential part of repairing and restoring the damage caused by tooth decay. For generations dentists have relied on the dental drill with its rotating burr to remove decayed and damaged tooth material.
But while the dental drill is effective it also has its disadvantages. In the process of removing decayed material it inadvertently removes healthy structure near the target material. It often requires anesthesia to deaden the work area. And its noise and vibration are often unsettling to patients.
There is a growing alternative, though: air abrasion, a technology that's been around since the mid-20th Century. But recent advances in controlling the dust created by using abrasion, as well as new tooth-colored bonding materials to replace tooth structure, have sparked new interest among dentists and patients alike.
Also known as particle abrasion, this drill alternative uses a pressurized stream of fine particles to remove decayed material. Using a hand wand a dentist can precisely aim the stream of particles (usually aluminum oxide) to the specific areas of decay or softened material that need to be removed. As a result, it removes only a fraction of healthy tooth structure compared to traditional drilling. Air abrasion has also proven effective for removing staining without harming enamel.
Air abrasion also eliminates the sound and vibration associated with dental drills, and may not always require local anesthesia. On the other hand, it does have some limitations. For one, it's not as effective with larger cavities or working around older fillings. The tooth or teeth to be worked on must be carefully isolated from the rest of the mouth to keep the patient from swallowing the abrasive particles. And without a high-volume suction pump and good isolation protocols, the particles can produce something of a "sandstorm" in the treatment room.
But as air abrasion continues to advance, we may see improvements in these limitations. In a future time, the traditional dental drill may go the way of the horse and buggy.
If you would like more information on air abrasion as an alternative to drilling, please contact us or schedule an appointment for a consultation. You can also learn more about this topic by reading the Dear Doctor magazine article "Air Abrasion Technology."
By Dental Arts of Wyomissing
February 01, 2017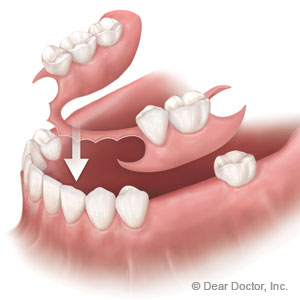 Dentures in one form or another have been around for centuries. Although dental implants have earned a well-deserved prominence of late, the denture still remains a viable tooth replacement option.
What's more, dentures aren't reserved for total tooth loss only. Even if you've lost just a few of your teeth, we can fit you with a removable partial denture (RPD). Although mainly considered a temporary solution for missing teeth, some people depend on an RPD for many years due to finances or other issues.
The traditional RPD consists of a rigid acrylic plastic base that resembles gum tissue supported by a metal framework, with prosthetic (false) teeth precisely placed to fill the space of the missing teeth. They're held in place with metal clasps that extend from the metal framework to fit over the remaining natural teeth.
Although they're an effective restoration, traditional RPDs have a few drawbacks. Some people find them uncomfortable to wear or have an allergy to the acrylic plastic. They also have a propensity to stain from beverages like tea, coffee or wine.
But there's a more recent version called a flexible RPD that addresses these and other concerns. It's made of a pliable nylon that's durable, yet comfortable to wear. Rather than metal clasps, they're secured in place with thin, finger-like nylon extensions that fit into the small, natural depressions in the crowns of the teeth around the gum line.
Flexible RPDs are also highly adaptable to appear life-like in many situations. We can fashion the nylon base to cover areas around natural teeth where the gums may have receded due to gum disease.
They do, however, have a few downsides. Unlike traditional dentures, they're difficult to reline or repair. Like any oral appliance, they can suffer from wear and neglect, so you must properly clean and maintain them. And, like any RPD their best role is as a temporary bridge rather than a permanent restoration.
In the meantime, though, you can count on a flexible RPD to restore your ability to eat and speak proficiently, as well as smile with confidence. It's a great affordable way to address a few missing teeth.
If you would like more information on dentures as a restoration option, please contact us or schedule an appointment for a consultation. You can also learn more about this topic by reading the Dear Doctor magazine article "Flexible Partial Dentures."