Dental Arts of Wyomissing Blog
Posts for: October, 2021
By Dental Arts of Wyomissing
October 15, 2021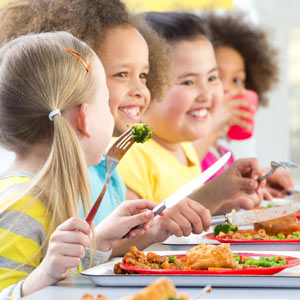 In addition to daily oral hygiene and regular dental visits, a tooth-friendly diet can boost your kid's dental health and development. You can help by setting high standards for eating only nutritious foods and snacks at home.
But what happens when they're not home—when they're at school? Although public schools follow the Smarts Snacks in Schools initiative sponsored by the U.S. Department of Agriculture, those guidelines only recommend minimum nutritional standards for foods and snacks offered on campus. Many dentists, though, don't believe they go far enough to support dental health.
Besides that, your kids may have access to another snack source: their peers. Indeed, some of their classmates' snacks may be high in sugar and not conducive to good dental health. Your kids may face a strong temptation to barter their healthy snacks for their classmates' less than ideal offerings.
So, what can you as a parent do to make sure your kids are eating snacks that benefit their dental health while at school? For one thing, get involved as an advocate for snacks and other food items offered by the school that exceed the USDA's minimum nutritional standards. The better those snacks available through vending machines or the cafeteria are in nutritional value, the better for healthy teeth and gums.
On the home front, work to instill eating habits that major on great, nutritional snacks and foods. Part of that is helping your kids understand the difference in foods: some are conducive to health (including for their teeth and gums) while others aren't. Teach them that healthier foods should make up the vast majority of what they eat, while less healthier choices should be limited or avoided altogether.
Doing that is easier if you take a creative, playful approach to the snacks you send with them to school. For example, if you send them to school with their own snacks, add a little excitement like cinnamon-flavored popcorn or cheese and whole wheat bread bites in different shapes. And make it easier for them with bite-sized snacks like grapes, baby carrots or nuts.
You can't always control what snacks your kids eat, especially at school. But following these tips, you may be able to influence them in the right direction.
If you would like more information on helping your child develop tooth-friendly snacking habits, please contact us or schedule an appointment for a consultation. You can also learn more about this topic by reading the Dear Doctor magazine article "Snacking at School."
By Dental Arts of Wyomissing
October 05, 2021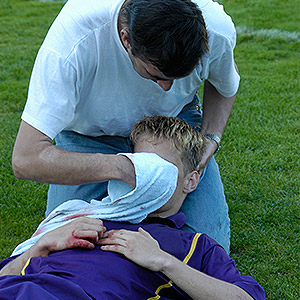 Although kids are resilient, they're not indestructible. They're prone to their share of injuries, both major and minor—including dental injuries.
It's common for physically active children to suffer injuries to their mouth, teeth and gums. With a little know-how, however, you can reduce their suffering and minimize any consequences to their long-term oral health.
Here are 4 types of dental injuries, and what to do if they occur.
Chipped tooth. Trauma or simply biting down on something hard can result in part of the tooth breaking off, while the rest of it remains intact. If this happens, try to retrieve and save the chipped pieces—a dentist may be able to re-bond them to the tooth. Even if you can't collect the chipped pieces, you should still see your dentist for a full examination of the tooth for any underlying injury.
Cracked tooth. A child can experience intense pain or an inability to bite or close their teeth normally if a tooth is cracked (fractured), First, call the dentist to see if you need to come in immediately or wait a day. You can also give the child something appropriate to their age for pain and to help them sleep if you're advised to wait overnight.
Displaced tooth. If a child's tooth appears loose, out of place or pushed deeper into the jaw after an accident, you should definitely see a dentist as soon as possible—all of these indicate a serious dental injury. If they're unavailable or it's after hours, your dentist may tell you to visit an emergency room for initial treatment.
Knocked-out tooth. Minutes count when a tooth is knocked completely out. Quickly locate the tooth and, holding it only by the crown and not the root, rinse off any debris with clean water. Place it in a glass of milk or attempt to place it back into the socket. If you attempt to place it back into the socket, it will require pressure to seat the tooth into position. You should then see a dentist or ER immediately.
A dental injury can be stressful for both you and your child. But following these common-sense guidelines can help you keep your wits and ensure your child gets the care they need.
If you would like more information on pediatric dental treatment, please contact us or schedule an appointment for a consultation.