Dental Arts of Wyomissing Blog
Posts for: November, 2013
By Dental Arts of Wyomissing
November 22, 2013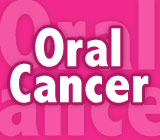 Like a shadowy figure hovering at the edge of the movie frame, cancer may be scariest when you can't see it clearly. That's why, instead of looking away, many people have chosen to take a proactive attitude toward the disease. They're learning about the benefits of prevention, early detection and treatment — and so can you. How much do you know about oral cancer? Here are five fast facts.
Oral cancer isn't just an older person's disease.
In the past, people over 40 years of age were the main population group in which oral cancer was found. But in recent years, a growing number of young people have also been diagnosed with the disease. The sexually transmitted Human Papilloma Virus (HPV16) is thought to be responsible for the increase in oral cancer among younger people.
Oral cancer can de deadly.
While it accounts for just 2-3% of all cancers, its survival rate is far lower than lots of cancers you've heard more about. Why? Because its symptoms can be hard to tell from more benign mouth sores, and isn't caught in the early stage often enough. When discovered in its later stages, the 5-year survival rate for this disease is just 58%.
There are several risk factors for oral cancer.
Moderate to heavy drinkers and users of tobacco products — whether smoked or smokeless — are at far greater risk than non-users. Chronic exposure to the sun, besides leading to skin cancer, is also clearly associated with cancers of the lip. And, because of HPV, the same risk factors for other sexually transmitted diseases apply to oral cancer as well. Genetic predisposition also plays a role, as it does in many other diseases.
Lifestyle choices can decrease the odds of getting oral cancer.
Obviously, giving up tobacco, moderating alcohol consumption and avoiding risky sexual behavior will mitigate these risk factors. But you can also lessen your chances of getting the disease by eating a healthy diet. Studies have shown that a high intake of fruits and vegetables is protective against oral cancer — and other cancers as well.
Early detection boosts the survival rate for oral cancer above 80%.
Yet the earliest symptoms of oral cancer are hard for many people to distinguish from common maladies like cold sores. What's the best way to detect it? Do something you should be doing anyway — get regular dental checkups! We're trained to find the signs of a potential problem via a quick, painless screening that can be done at your routine checkup. We can also schedule biopsies or other diagnostic tests if they're needed.
If you have concerns about oral cancer, please contact us or schedule an appointment for a consultation. You can learn more in the Dear Doctor magazine articles "Oral Cancer" and "Diet and Prevention of Oral Cancer."
By Dental Arts of Wyomissing
November 07, 2013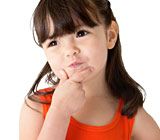 If you think cavities are an inevitable part of childhood, think again; tooth decay, which is actually an infectious disease caused by bacteria, is completely preventable. This is a good thing, because tooth decay can be painful and interfere with a child's ability to eat, speak, and focus in school. Parents have a big role to play in helping their children's teeth stay healthy. Here are some things you can do:
Establish an oral hygiene routine. Good oral hygiene practices should start as soon as the first tooth appears. An infant's teeth should be wiped with a clean, damp washcloth each day. Starting at age 2, a brushing routine should be established using a soft-bristled, child-sized brush and just a smear of fluoride toothpaste. Children need help brushing until around age 6, when they have the dexterity to take over the job themselves — and learn to floss.
Limit sugary drinks and snacks. Sugar is the favorite food of decay-causing oral bacteria. In the process of breaking down that sugar, the bacteria produce tooth-eroding acid. Too much exposure to this acid will leave a small hole, or cavity, in the tooth and create an entry point for the bacteria to reach deeper inside the tooth. Beverages that are sugary AND acidic, such as sodas and sports drinks, are particularly harmful.
Make sure your child sees the dentist regularly. Routine exams and cleanings are a must for good oral health. Even if your child is doing a good job maintaining an oral hygiene routine, there are places where bacterial plaque can build up beyond the reach of a toothbrush and floss. These areas require professional attention. We can also give your child an in-office fluoride treatment to strengthen enamel and reverse very early decay. In some cases, we will recommend dental sealants to smooth out the little grooves in a child's back teeth. This is a quick and easy in-office procedure that will keep out food debris and bacteria for years. And, of course, we can monitor your child's dental development.
If you have any questions about tooth decay or the development of your child's teeth, please contact us or schedule an appointment for a consultation. You can also learn more by reading the Dear Doctor magazine articles "Dentistry & Oral Health for Children" and "How to Help Your Child Develop the Best Habits for Oral Health."