We are here to provide you with better Dental care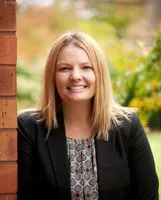 Veronica is motivated and goal-oriented, and is excited to be part of such a knowledgeable, caring, and successful dental practice. Her dental career began in New Hampshire, where she was born and raised. Veronica made a visit to Pennsylvania over a decade ago and fell in love with the area and has been residing locally ever since. Veronica's experience includes dental assisting in all areas of dentistry, dental insurance and billing, treatment planning, and practice management. She is also a certified orthodontic assistant and has her PA dental radiology license. This combination of skills and experience make her an exceptional practice manager who is able to help patients throughout their treatment in our office.
---
Alexandra, Practice Supervisor
Alexandra began her dental career 2 years ago as a Patient Care Advocate in our Wyomissing office. She has lived in the Berks County area her entire life, and prior to joining Dental Arts of Wyomissing, worked in the healthcare field. Alexandra held various management rolls in a healthcare setting for over six years prior to joining us at Dental Arts of Wyomissing. Alexandra is passionate about making sure our patients receive the best quality service and attention from our staff. Providing outstanding customer care is very rewarding!