Dental Arts of Wyomissing Blog
Posts for: November, 2015
By Dental Arts of Wyomissing
November 29, 2015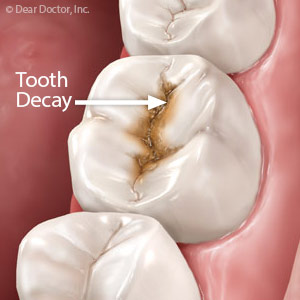 Tooth decay doesn't suddenly appear out of the blue. Cavities and other damage are the result of a long process that begins with bacteria living in a thin biofilm on tooth surfaces known as plaque. These bacteria thrive on sugars from leftover food in your mouth and then produce acid as a waste product. Chronic high levels of acid cause your enamel, the protective layer of your teeth, to soften and erode.
While there are treatment options at each stage of decay — including crowning or even tooth replacement — the best approach is to try to prevent plaque buildup that supports disease-causing bacteria. Here are 3 of the best ways you can do that.
Brush and floss daily. It usually takes 12-24 hours for enough plaque buildup to support bacteria. By brushing and flossing at least once a day, you can remove most of this buildup, with twice a year dental cleanings to remove hard to reach plaque you may have missed. Be sure to use fluoride toothpaste to help strengthen enamel against high acid. And wait a half hour to an hour after eating before brushing to give saliva time to reduce the acid level in your mouth.
Cut back on sweets. You're not the only one who loves sugary snack foods — so do oral bacteria. The more sugar and other carbohydrates they feast on, the more they produce acid. The best approach is to cut out sugar-rich snacks altogether and instead snack on fresh fruits, raw vegetables or dairy products. Limit sweet treats to meal times.
Use decay-fighting supplements. Your mouth and hygiene efforts may need a little assistance, especially if you have low saliva flow. You can boost this with an artificial saliva supplement as well as with products containing xylitol, an alcohol-based sugar. Xylitol also has an added benefit in the fight against decay because it inhibits bacterial growth. And be sure to talk with us first before taking any dental supplement.
If you would like more information on dental hygiene and care, please contact us or schedule an appointment for a consultation. You can also learn more about this topic by reading the Dear Doctor magazine article "Cost-Saving Treatment Alternatives."
By Dental Arts of Wyomissing
November 14, 2015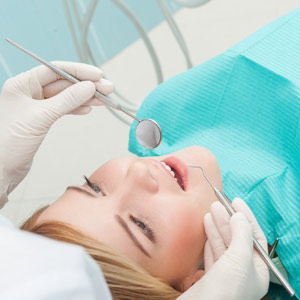 There are instances when a general dentist will remove (extract) a problem tooth. At other times, though, the same dentist may refer a patient needing an extraction to an oral surgeon. Why the difference?
The procedure performed by a general dentist is referred to as a "simple tooth extraction." "Simple" doesn't mean easy and requiring no skill or expertise — it certainly does. In this case, the term refers to the anatomy of the tooth being extracted, particularly its roots.
Teeth that respond well in a simple extraction have an uncomplicated root system. The path of removal, usually with a single root involved, is fairly straight and without extreme angles. In the hands of a skilled and experienced dentist, it can be removed with little to no discomfort.
Dentists actually must use finesse to remove a tooth from its socket. The tooth is held in place with tiny collagen fibers that extend from a tough, elastic gum tissue known as the periodontal ligament, which lies between the teeth and the bone. With some manipulation, a dentist can loosen these fibers, which then makes removing the tooth much easier. All of this can usually be performed with local anesthesia.
Of course, to determine if a tooth can be removed this way, we must conduct a thorough dental examination first, including x-ray imaging to determine the exact nature and location of the roots. If the exam reveals the root system is more complex, or that there are defects to the bone or the tooth that could make a simple extraction difficult (resulting, for example, in not removing the crown and root in one piece), then the tooth may need to be removed surgically.
Such situations require the skill and resources of an oral surgeon. These specialists perform a number of surgical procedures related to the mouth and face; as procedures go, extraction is among the most routine. Using local anesthesia and post-operative pain management, undergoing a surgical extraction involves only minimal discomfort and a very short recovery time.
After examining your tooth we'll recommend the best course for extraction, whether simple or surgical. In either case, we'll see that your problem tooth is extracted as efficiently and painlessly as possible.
If you would like more information on tooth extractions, please contact us today to schedule an appointment for a consultation. You can also learn more about this topic by reading the Dear Doctor magazine article "Simple Tooth Extraction?"