Dental Arts of Wyomissing Blog
Posts for: June, 2016
By Dental Arts of Wyomissing
June 20, 2016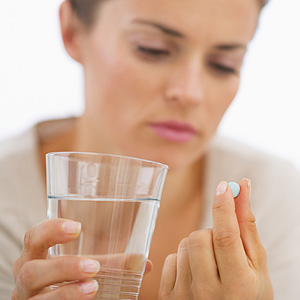 The development of antibiotic drugs is widely considered one of the greatest medical achievements of the last century. Their widespread use has turned life-threatening diseases like cholera, strep throat or bacterial meningitis into manageable, treatable ones. It's no exaggeration to say antibiotics changed the face of healthcare, including dentistry.
But this gleaming sword for fighting dangerous diseases has a double edge because our biological "enemies" can adapt to the microscopic attacks against them. This has created an ironic conundrum: as antibiotics have proliferated in both the amount and frequency used they've become less effective against ever-resistant organisms.
This unfortunate situation has been helped along by a widespread, misguided practice in the medical profession, created by a "better safe than sorry" philosophy, to use them to treat any illness. This has morphed in recent decades into using antibiotics as a preventive measure in those not even exhibiting signs of disease, which then evolved into using antibiotics as a feed additive for livestock. As a result, antibiotic drugs have made their way into the food chain to accelerate, in many people's opinion, bacterial and viral resistance.
What can we do then as "super-bugs" are on the rise, like Methicillin-Resistant Staphylococcus Aureus (MRSA) which is resistant to the most common antibiotics?
Certainly, continuing research into creating new antibiotics that address resistance is vital. But it won't be enough: we — both healthcare providers and patients — must also change our approach and attitude toward antibiotics. This means putting in place better prescription guidelines that reduce the application of antibiotics for only those conditions where it's absolutely necessary. And, we must restrict their use as a preventive measure, particularly in regard to their use in livestock feed.
This will take a change in everyone's mindset, our professional standards and guidelines, and perhaps our laws. Thankfully, many are seeing the looming danger, and change is already happening. But time is of the essence, and the future depends on it — not just for people today but also for tomorrow's generations.
If you would like more information on prudent antibiotic use, please contact us or schedule an appointment for a consultation. You can also learn more about this topic by reading the Dear Doctor magazine article "Antibiotics: Use and Abuse."
By Dental Arts of Wyomissing
June 12, 2016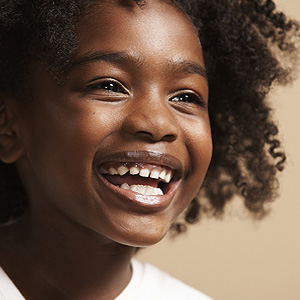 Despite everyone's best efforts, one of your child's primary ("baby") teeth has become decayed to the point it might be lost prematurely. Saving it would require extensive treatment like capping it with a crown or performing a pulpotomy, similar to a root canal treatment.
You may be thinking: since it's going to come out eventually, why go to the expense of trying to preserve it longer? Actually, there are good reasons to save a baby tooth depending on your child's age — for now and for the future. Here are 4 of them.
They're important for nutrition. Baby teeth are quite similar to permanent teeth — not only do they look like them, they perform like them too, enabling a growing child to chew and digest food needed to boost their development. Even the loss of one tooth for an extended period makes effective chewing harder.
They're important for speech development. With their first words, children develop speech patterns rather quickly. Their baby teeth play an important role in this: just like permanent teeth, they provide the tongue with points of contact for making a variety of sounds. A missing tooth for a prolonged period could interfere with making certain sounds and could have a stunting effect on their speech development.
They're important for permanent teeth eruption. Baby teeth also serve as placeholders for their successors, the permanent teeth that are in development just under the gums. A baby tooth normally remains until the permanent tooth is ready to erupt within the path set by the primary. If they're lost prematurely, the permanent tooth may not erupt as it should; and adjacent permanent teeth can drift toward the empty space and out of alignment.
They're part of their smile. Baby teeth help children fit in socially with adults and other children — they help them look normal. A missing tooth stands out when they smile — and not in a good way. This could impact the way they interact socially with others, extending even into adulthood.
If you would like more information on dental care for your child, please contact us or schedule an appointment for a consultation. You can also learn more about this topic by reading the Dear Doctor magazine article "Importance of Baby Teeth."