Dental Arts of Wyomissing Blog
Posts for: July, 2016
By Dental Arts of Wyomissing
July 20, 2016
Visiting the dentist for cleanings, checkups and needed dental work is one of the pillars of dental health, along with daily hygiene and a nutritious diet. But an estimated 50% of people have some form of anxiety about dental visits — and around 15% actually avoid care because of it.
If you feel nervous about dental visits, there are ways to reduce your anxiety. First and foremost is to find a compassionate provider you trust and feel comfortable around, who listens non-judgmentally to your concerns.
But that's only the beginning: depending on your degree of anxiety, you could require more help to relax through sedation medication. The drugs and methods used can induce various degrees of consciousness ranging from mild relaxation to more sleep-like states.
The most basic is oral sedation. Typically, this involves taking the medication by mouth about an hour before an appointment. You can take it by itself to increase relaxation or along with other forms of sedation (like inhaling nitrous oxide gas) or local anesthesia.
Beyond inhalation, a higher level of sedation involves injecting the medication into the blood stream through an intravenous (IV) drip. This induces a deeper "semi-awake" level of consciousness, but differs from general anesthesia, which places a patient into unconsciousness to block pain during a major procedure. With IV sedation you may still be able to respond to verbal commands or touch; and although you're monitored for vital signs you won't need medical assistance to maintain breathing and heart function.
With today's advanced sedation drugs and methods, we can control dosages to achieve just the right level of sedation, as well as reduce the amount of time the drug may affect you afterward in recovery. Many drugs also have an amnesiac effect so that you'll remember little if any about the procedure afterward.
Whether by mouth, inhalation or with an IV, sedation therapy can make a difference no matter what your level of anxiety. And if your dental visits continue to be comfortable and pleasant ones, you're more likely to receive the care you need to keep your teeth and gums healthy.
If you would like more information on sedation methods during dental care, please contact us or schedule an appointment for a consultation. You can also learn more about this topic by reading the Dear Doctor magazine article "IV Sedation in Dentistry."
By Dental Arts of Wyomissing
July 05, 2016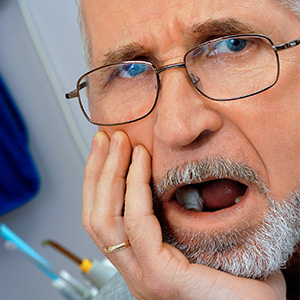 Your tooth is in peril if its innermost layer, the pulp, becomes infected and inflamed. Deep tooth decay, repeated dental procedures or fractures can all expose the pulp and ultimately the roots to infection and lead to tooth loss.
But that scenario isn't inevitable — we can often save the tooth with a root canal treatment. By accessing the tooth's interior through a prepared hole, we're able to clean out the infected tissue in the pulp chamber and root canals, and fill the empty space with a special filling. We then cap the tooth with a custom crown to protect it from a re-infection.
Root canal treatments have a very high success rate — chances are good your tooth will survive for many years afterward. But there's a slight chance the tooth may become re-infected; in that case, a second root canal treatment may be in order.
In a few cases, though, a second root canal may not be advisable, and could even accelerate damage to the tooth. For example, if past dental work resulted in an extensive crown restoration, accessing the root canals the conventional way will require disassembling that restoration. This could weaken the tooth significantly.
We can approach the problem from a different route: instead of accessing the tooth's interior through the crown (the visible part of the tooth), we instead perform a surgical procedure called an apicoectomy, which accesses the tooth at the root end through the gums.
In this procedure we numb the area with local anesthesia and then make a small incision through the gums at the level of the affected root. After access, we remove any diseased tissue around the root and a few millimeters of the root tip itself. We then insert a small filling in its place to seal the canal and prevent further infection. In some cases we may also insert a graft to encourage bone growth and aid in healing.
Over time, the affected area will heal and return to normal function. Even if a traditional root canal treatment can't be used, an apicoectomy could be another option for saving your tooth.
If you would like more information on your options for preserving a problem tooth, please contact us or schedule an appointment for a consultation. You can also learn more about this topic by reading the Dear Doctor magazine article "Apicoectomy."