Dental Arts of Wyomissing Blog
Posts for: November, 2016
By Dental Arts of Wyomissing
November 25, 2016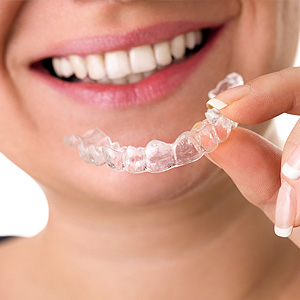 Braces can change a person's life — not just their appearance but their dental health as well. To be honest, though, wearing braces are, well, kind of a drag — especially for teenagers.
Braces can be restrictive and confining; you'll also have to give up certain favorite foods for a while. But more than any of that, they're just plain unattractive. Even being able to choose colors for the brackets and elastic bands can't fully ease a teenager's embarrassment when they smile.
There is, however, an alternative to braces: clear aligners. And they could make orthodontic treatment during this difficult phase of their life much easier to handle.
Clear aligners are a set of clear plastic trays that can be taken in and out of the mouth. Each of the custom-designed trays is slightly smaller than the previous one in the series. After wearing the first tray for a couple of weeks (at least 20 to 22 hours a day), the patient switches to the next tray in the series. They repeat this process until they've worn all the trays. The gradual change from tray to tray moves the teeth to the desired position.
Clear aligners have some distinct advantages over braces, especially for younger patients. They can be removed for cleaning or for a rare special event. They don't limit movement as much as braces. And, they're nearly invisible — other people may not even notice them. And newer aligners are now designed with tiny "power ridges" that increase their movement capabilities. This has made them more useful for teenagers with complicated bite problems and other issues.
There are cases, though, where braces may be the better choice: where you need more control over tooth movement or the patient needs jaw surgery to achieve proper tooth alignment. And their removability could be an issue if the patient won't leave them in their mouth for the necessary time each day.
To find out if clear aligners might be a viable option for your teenager, visit us for a complete orthodontic examination. We can then discuss your best option — clear aligners or braces — to achieve the most desirable outcome for your teenager.
If you would like more information on treating bite problems in teenagers with clear aligners, please contact us or schedule an appointment for a consultation. You can also learn more about this topic by reading the Dear Doctor magazine article "Clear Aligners for teens."
By Dental Arts of Wyomissing
November 10, 2016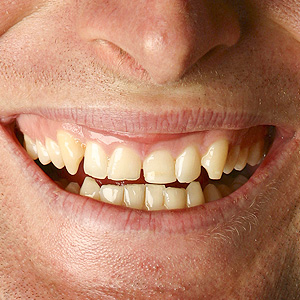 When planning for your new smile, we look at more than the condition of individual teeth. We also step back for the bigger "bite" picture: how do the teeth look and interact with each other?
If we have a normal bite, our teeth are aligned symmetrically with each other. This not only looks aesthetically pleasing with the rest of the face, it also contributes to good function when we chew food. A bad bite (malocclusion) disrupts this mouth-to-face symmetry, impairs chewing and makes hygiene and disease prevention much more difficult.
That's where orthodontics, the dental specialty for moving teeth, can work wonders. With today's advanced techniques, we can correct even the most complex malocclusions — and at any age. Even if your teen years are well behind you, repairing a bad bite can improve both your smile and your dental health.
The most common approach, of course, is braces. They consist of metal or plastic brackets bonded to the outside face of the teeth with a thin metal wire laced through them. The wire attaches to an anchorage point, the back teeth or one created with other appliances, and placed under tension or pressure. The gradual increasing of tension or pressure on the teeth will move them over time.
 Braces are versatile and quite effective, but they can be restrictive and highly noticeable. Many people, especially older adults, feel embarrassed to wear them. There is an alternative: clear aligners. These are a series of clear, plastic trays that you wear in sequence, a couple of weeks for each tray. When you change to the next tray in the series, it will be slightly different than its predecessor. As the trays change shape guided by computer-enhanced modeling, the teeth gradually move.
If you're interested in having a poor bite corrected, the first step is a comprehensive orthodontic examination. This looks closely at not only teeth position, but also jaw function and overall oral and general health.
With that we can help you decide if orthodontics is right for you. If so, we'll formulate a treatment plan that can transform your smile and boost your dental health.
If you would like more information on the cosmetic and health benefits of orthodontics, please contact us or schedule an appointment for a consultation. You can also learn more about this topic by reading the Dear Doctor magazine article "The Magic of Orthodontics."