Dental Arts of Wyomissing Blog
Posts for: July, 2017
By Dental Arts of Wyomissing
July 17, 2017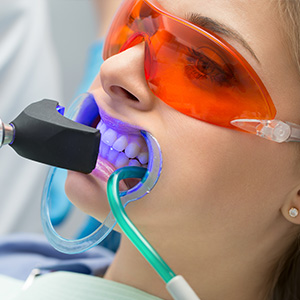 Your teeth were meant to shine! Tooth enamel's polished translucence, framed by the dentin layer beneath it, has a way of vibrantly catching the light when you smile. But tooth wear and structural changes as you age can dim that shine. Add to that staining caused by foods and beverages or disease and your smile could further lose its luster.
On your supermarket or pharmacy oral hygiene aisle you'll find dozens of products promising to restore that lost luster, including toothpastes, whitening kits or even chewing gum. While such products work to some degree, our dental office may have the right solution for you: a safe and effective treatment for whitening teeth.
Why see us for teeth whitening? For one, professional whitening solutions contain a higher concentration of bleaching agent (usually 35-45% hydrogen peroxide) than home kits. We usually apply it in a gel form directly to the teeth while using barrier devices like dams to protect the lips and other soft tissue from irritation. We may then apply heat or light to the applied gel to enhance the release of peroxide into your enamel.
This professional procedure can often give you a brighter smile in fewer sessions than a home whitening kit — and it may last longer. What's more, we can control the level of brightness to produce only a subtle change or a dazzling "Hollywood" smile — whatever your preference.
Like a home kit, this procedure bleaches staining on the outer surface of enamel, known as extrinsic staining. But you can also have discoloration deep within a tooth, known as intrinsic staining, caused by a variety of reasons like tetracycline use early in life or complications from a root canal treatment. Home kits or even the professional treatment described above can't whiten intrinsic staining.
For intrinsic staining you'll need a special procedure that places a bleaching agent inside the tooth. Depending on the extent of staining the procedure could require more than one session.
To find out what kind of discoloration you have, visit us for a full examination. We'll then be able to give you your options for putting the shine back in your smile.
If you would like more information on teeth whitening, please contact us or schedule an appointment for a consultation. You can also learn more about this topic by reading the Dear Doctor magazine article "Teeth Whitening."
By Dental Arts of Wyomissing
July 09, 2017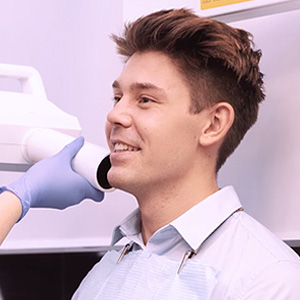 X-rays are such a routine part of dental care that it's easy to overlook how much this technology has revolutionized detecting and treating tooth decay. It's safe to say x-rays have helped save hundreds of millions of teeth over the last hundred years.
Thanks to its unique properties these invisible electro-magnetic waves give us precise images of the interior structure of teeth and gums. It's so precise that we can clearly detect even a small spot of softened, decayed tooth structure on an exposed x-ray film, often before it becomes visible to the naked eye. As a result, we can begin treating the decay earlier, minimizing the damage and increasing the chances for preserving the tooth.
There are a variety of ways we can utilize x-ray technology in diagnosing dental problems. The one, though, that's used the most is called the bitewing. The name comes from wing-like tabs extending out from a thin frame holding a segment of unexposed film. A technician places the frame inside the patient's mouth with the film on the tongue side of the teeth, and has them bite down on the tabs to hold the frame still. They then aim a camera at the patient's outer cheek, which then emits a very short burst of x-ray energy to expose the film.
Bitewings are popular because they give a full view of the back and side teeth, where decay is often hard to detect, with very little radiation exposure to the patient. And as x-ray technology has progressed over the years with digital processing and more efficient equipment, we can acquire sharper images with even less exposure. We've also developed standard protocols for when and how often we perform x-rays, so that we're getting the most diagnostic benefit for the least amount of exposure time.
Those few minutes getting an x-ray may seem routine, but the benefits to your dental health are truly amazing. The bitewing and other forms of x-rays play a huge role in helping us keep your teeth as healthy as they possibly can.
If you would like more information on x-ray diagnostics, please contact us or schedule an appointment for a consultation. You can also learn more about this topic by reading the Dear Doctor magazine article "Bitewing X-Rays."