Dental Arts of Wyomissing Blog
Posts for: January, 2018
By Dental Arts of Wyomissing
January 25, 2018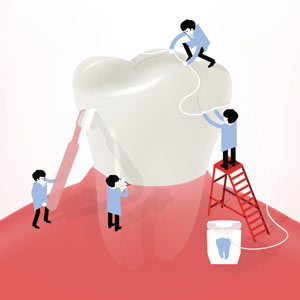 The human body's immune system has amazing defensive capabilities. Without it a common cold or small wound could turn deadly.
One of the more important processes of the immune system is inflammation, the body's ability to isolate diseased or injured tissue from unaffected tissue. Ironically, though, this vital component of the healing process could actually cause harm if it becomes chronic.
This often happens with periodontal (gum) disease, an infection of the gums caused by bacterial plaque built up on teeth due to inadequate hygiene, which in turn triggers inflammation. The infection is often fueled by plaque, however, and can become difficult for the body to overcome on its own. A kind of trench warfare sets in between the body and the infection, resulting in continuing inflammation that can damage gum tissues. Untreated, the damage may eventually lead to tooth and bone loss.
In treating gum disease, our main goal is to stop the infection (and hence the inflammation) by aggressively removing plaque and calculus (tartar). Without plaque the infection diminishes, the inflammation subsides and the gums can begin to heal. This reduces the danger to teeth and bone and hopefully averts their loss.
But there's another benefit of this treatment that could impact other inflammatory conditions in the body. Because all the body's organic systems are interrelated, what occurs in one part affects another especially if it involves inflammation.
It's now theorized that reducing gum inflammation could lessen inflammation in other parts of the body. Likewise, treating other conditions like high blood pressure and other risk factors for inflammatory diseases could lower your risk of gum disease and boost the effectiveness of treatment.
The real key is to improve and maintain your overall health, including your teeth and gums. Practice daily brushing and flossing to remove plaque, and visit your dentist regularly for more thorough cleanings. And see your dentist at the first sign of possible gum problems like bleeding, redness or swelling. You'll not only be helping your mouth you could also be helping the rest of your body enjoy better health.
If you would like more information on the relationship between gum disease and other systemic conditions, please contact us or schedule an appointment for a consultation. You can also learn more about this topic by reading the Dear Doctor magazine article "The Link between Heart & Gum Diseases."
By Dental Arts of Wyomissing
January 06, 2018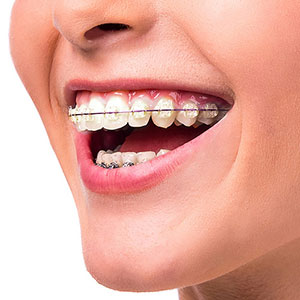 Orthodontics relies on certain mechanics in the mouth to move teeth to better positions. As the specialty has advanced, we've become ever more precise in moving teeth with braces, the "workhorse" of orthodontics, and other specialized appliances and techniques.
But although cooperating effectively with the mouth's natural ability for tooth movement is crucial for success, there's another aspect to consider if that success will be long-term: the growth and development of oral and facial structure. And not just development during childhood and adolescence: indeed, facial structure continues to change throughout a lifetime, including the senior years. Research has shown that although the rate of growth slows over time, it doesn't stop even for someone 80 years or older.
Our emerging understanding in this area has had an important impact on how and when we perform orthodontic treatment. As we develop a treatment strategy for an individual patient we consider not only the immediate outcome of a treatment, but also how it may change their facial appearance in the future. By taking continuing facial growth into consideration, we're more likely to achieve a new smile appearance that remains attractive later in life.
A key factor is to be sure we're initiating treatments at appropriate ages. We may detect developing bite problems as early as age 6, which might prompt preventive treatment at that time to diminish or even eliminate the problem. But it may also be prudent to wait on full-scale orthodontic treatment until late childhood or puberty. Furthermore, some form of orthodontic treatment might need to continue into early adulthood to ensure the most optimal outcome.
By taking a longer view of the treatment process, we're better able to work within the natural growth and development taking place now and in the future. As a result, a person is more likely to enjoy an attractive and youthful appearance even in their later years.
If you would like more information on aging factors for cosmetic enhancement, please contact us or schedule an appointment for a consultation. You can also learn more about this topic by reading the Dear Doctor magazine article "Understanding Aging Makes Beauty Timeless."